We Inspire Change
& Create Success
Bringing Together
Expertise & Industry Knowledge
What We Do
Here are a few ways we can help you succeed.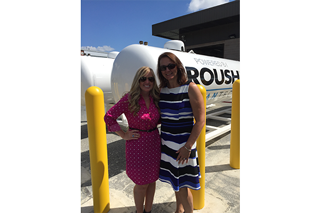 Brand Strategy
Aconsistent and cohesive brand strengthens your identity, showcases your innovation and sets you apart from the competition. We'll work with you to create an overarching brand strategy — from your marketing research and style guide to your key messaging and marketing materials. Show everyone in your organization, your customers and the media exactly who you are.

Media Outreach
We build long-lasting relationships with the media. It's what we do. TSN's public relations strategy starts with strong, compelling and newsworthy media campaigns to targeted audiences and trusted sources. And you'll see measurable results. Whether it's article placements, story pitches, interviews or press release distributions, we handle all facets of media outreach so you get noticed — and with measurable results.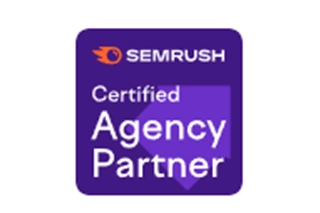 Digital Marketing
We create effective online presence through social media, blog strategy, content creation, website development … and continued counsel. Managing how you're seen online gives your organization more control over your message and your audience than traditional media alone. Put a voice to your brand and maintain brand loyalty through skillfully crafted content and compelling design.
About Us
We've always been a virtual agency–and we love it!
TSN was founded in 1997 as a one-person shop. Today we are a close-knit team of 15 top-notch professionals.
We don't require retainers, which reduces your cost and allows for budget adjustments as needed. Instead, we use a project-based structure that gives you flexible, budget-conscious terms.
We are a virtual agency — no brick and mortar, no expensive offices. Rather, we are a unique group of incredibly productive communications experts, available for our clients at any time while having the work/life balance to explore our personal interests and spend time with family.
TSN Communication's mission statement is to develop and execute strategic communications plans that meet our clients' needs and budget, while exceeding expectations and showing each client that we care — because we do.
T
SN Communications is a team of experts committed to and respectful of each other and our clients. We get to know you — both professionally and personally — to better understand how to complete each project successfully. Working remotely across the United States, we foster an entrepreneurial spirit and encourage constant communications.
T
SN Communications in an interactive, nimble marketing and communications firm that delivers results to clients in a wide variety of industries. We don't claim to know your business; that's what you know. Instead, we possess the process and expertise to get your organization attention.
In the News
We love seeing our partners in the news! Contact us to get your company listed!
Challenge. Solution. Result.
Case studies: how we solved client challenges.
Some of Our Clients
Just a small sample.
These are Nice
Here's what our clients say about us.
I trust their knowledge and experience. And their unique structure gives me the most for my marketing dollar with a team of top experts that are results-driven, organized, creative and really great to work with.
FPI has worked with TSN for over a decade, and we can confidently say that they have become one of the most valuable relationships we've established. One of the things we appreciate most about them is their ability to pinch-hit whenever we need them. They know our voice and our brand so well that we can trust them to represent us accurately and effectively, even on short notice.
They have taken the time to know our business, serving as a great advocate to our customers, and offering insights on how we can better serve the marketplace. That is the true meaning of partnership.
TSN has led BlueConduit's go-to-market press strategy. The press we have received as we have grown has been a great trust-building signal for our prospects and influencers. Good results come from good ideas and strong implementation. TSN makes good things happen.
Their knowledge of our business, the marketplace and public relations allow them to provide excellent insight and direction for our marketing plans. 
TSN has been instrumental in bringing awareness to our programs, preparing us for media events, and laying out a customized step-by-step plan that makes the most sense to meet our needs.
Some of Our Best Features
Clients get top talent while saving money due to TSN Communications' unique service structure.
Professional Partnership
We work with people who share our values of respect, enthusiasm, excellence, integrity, collaboration, responsiveness and kindness.
Experienced Team
All of our team members have at least a decade (sometimes two or three!) of robust experience in their area of expertise.
Attention to Details
We serve as our clients' advisors, making collaborative recommendations about all forms of communications.
Creative Thinkers
Outside of work life, we are made up of authors, Ph.D.s, yogis, volleyball players, runners, bibliophiles, NASCAR fans, health nuts and so much more.
Affordable
We use a project-based structure that gives clients flexible, budget-conscious terms. No retainers!
Customer Support
We are a dynamic group and see ourselves as an extension of our client's team. We routinely represent clients at events!
Our Experts
Highly skilled top talent.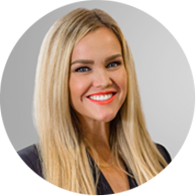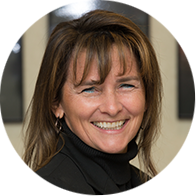 Julie Puckett
Senior VP of Communications
Gregg Voss
Senior VP of Media Relations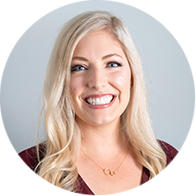 Adrianna Amato
VP of Client Services
Julianne Barclay
VP of Media & Analytics
Alison Dimond
VP of Strategy and Research
Bill Polen
VP of Operations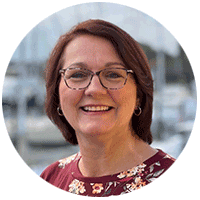 Tracy Ruff
VP of Editorial Content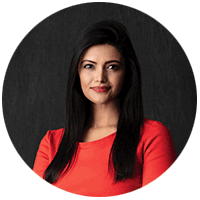 Fatima Baig
Director of Content Strategy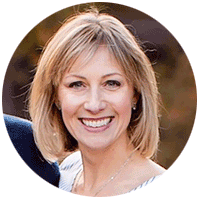 Amber Pearson
Director of Media Relations
Cheryl Polen
Director of Logistics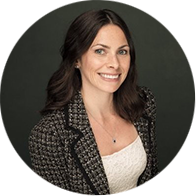 Erin Tholen
Director of Editorial Content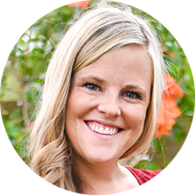 Kristen Beerling
Operations Specialist
Carey Donnelly
Art Director
Sarah Kester
Research Analyst
Our Blog
Strategic ideas for public relations and your organization's growth.
I recently stumbled upon this great article on SEMrush's blog that offers a thorough explanation of the value of PR agencies.  As a business leader striving for success, our team knows that you recognize the need to effectively manage your public image and build...
read more