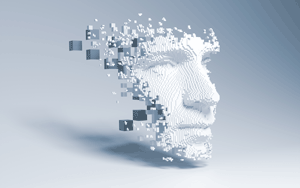 Artificial intelligence (A.I.) is making waves across U.S markets. With the growth of products like Chat GPT, DALL-E and Bing Chat, there's lots of chatter about how (or if) communications professionals will need to dramatically shift the work we do. In the wake of the recent media coverage regarding marketing A.I., we want to share how we're thinking about this shift and how TSN Communications and its clients are currently integrating A.I.
TSN currently uses A.I. transparently, responsibly and critically. Our team is experienced and open to using a variety of artificial intelligence tools to help our clients meet their business goals. 
For example, TSN uses systems proficient in A.I. to improve marketing campaign results. In fact, last month we incorporated suggestions from MailChimp's marketing A.I. system to improve a client's email campaign and saw an open rate of 40% — much higher than industry standard and a big win for our client.
Here are some real life examples of how we're working alongside clients to utilize artificial intelligence in marketing:
One client currently uses A.I. to generate a recurring member newsletter. They've set up a system to aggregate relevant articles that are of interest to their audience. The team then manually approves which articles make the cut. Incorporating the new platform has helped our client reduce staff time and budget associated with an ongoing project so that their internal team and TSN staff are freed up to work on other strategic activities. 

Another client (in a completely different industry) is exploring ways to develop blogs using A.I. through their website platform. This brand is relatively new, so the team has an explicit goal of increasing brand awareness and online sales. Ramping up blog posts will help them improve their brand's search engine optimization and will presumably increase sales. We're currently working with them to determine goals and expected outcomes of A.I. implementation. 
So, what's the "so what?" here? This is exciting stuff, and we're thrilled to be able to harness technology to help our clients reach their goals more efficiently. Of course, there's more to unpack. 
It would be silly of us to ignore the importance of having a dedicated team member or expert available to review and manage A.I. systems and projects. We think most people understand that.

But to back it up even further, for new businesses or those that seek market growth, using A.I. as a replacement for human savvy could result in brand dilution and should be used cautiously to ensure that content generated by artificial intelligence reflects their core messaging and tone, and reaches their target audiences in an engaging, multifaceted way. 

It might be tempting to use A.I. to stretch that dollar, but having a clear communications strategy, established and dynamic key messaging, a clear voice, useful processes and project management acumen and established media know-how is priceless. 

Here's how that looks for us: The client that has implemented A.I. for its member newsletter still has a TSN team member curate and put the final touch on the publication because we understand who their target audience is and how they ultimately want to be engaged. We've found that the A.I. system doesn't get it right often enough; as a member association, this client needs to take a critical look at what is being communicated to its community, so we are there each month to provide the critical eye they need to keep their members engaged.
Our work as a trusted PR firm goes beyond content creation, SEO and newsletters. We help brands develop, implement and refine communications strategy, we provide much-needed coordination on key initiatives, we're well-versed in market research and analytics and we have long-standing relationships and experience with media outlets.
Efficiencies are great. But you know what's better? Efficiency layered onto relationships and strategy.
What's your take on this new shift? We'd love to hear from you and start a (real, human-driven) conversation!