If your imagination far outweighs your advertising budget, consider guerilla marketing to help grow your business. This creative, unique form of advertising is typically labeled 'unconventional' mainly because of its element of surprise. The very nature of being caught off guard, however, is what draws such huge interest from crowds.
A large part of business building is acceptance of your products or services by your prospective customers. Conveying your message in a creative way can effectively earn acceptance from a target audience—turning them into your next clients.
Open up your mind and see things from a new perspective. If you or someone on your staff is extremely creative, allow space for your imaginations to run loose. Creativity can tremendously influence the success or failure of your marketing strategies.
Here are a few examples of ways companies across the globe have used creativity.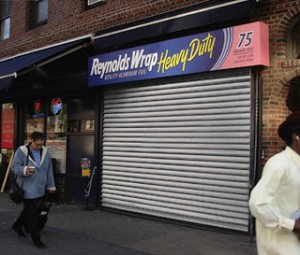 Reynolds Wrap got creative by 'wrapping' the awning for this overhead door to look like their box with the tin foil coming out of it. I wonder how many people pass by that every day and use it as a landmark when giving directions?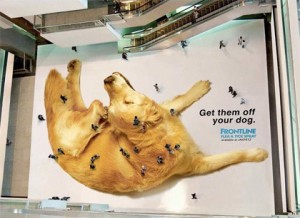 While I already use Frontline flea and tick on my dogs, this poor itching critter would be enough to get me to try it if I hadn't already! Obviously this company had some advertisement dollars in their budget to produce a floor mural this big and rent out the perfect space to put it, but it's an example of how to go the extra mile with your imagination.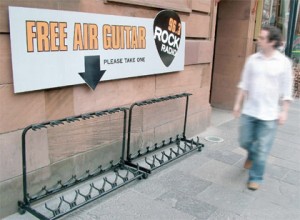 While radio stations are notorious for their humorous advertisements, this one was extra creative, in my opinion.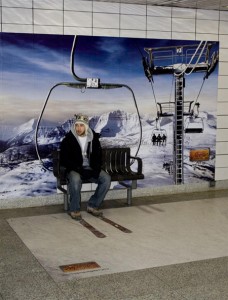 I was one of those kids that enjoyed staring at those optical illusions books, so this is defiantly one of my favorites. The advertiser, a ski resort, strategically placed a wall mural behind an average city bench to look like a ski lift.