Public Relations: Get the Media to Take Notice
An affordable public relations firm serving the propane industry


You need focused content and newsworthy ideas to get noticed in the media. Our full range of public relations services ensures that your products, services, VIPs and news receive the right media exposure. We identify promising outlets for your story to drive media engagement. Got media goals? You've come to the right place.
---
Press releases
Your press release must be newsworthy to generate attention. No superlatives or jargon, just strategic content that appeals to reporters and editors. We create releases that get to the "how" and "why" to make sure the media will care about your news. We also make follow-up calls to media members after each press release is distributed — a proven strategy for increasing your media placement.
Press events
Holding a press event is an effective way to announce important company news, build your brand and promote community benefits. We've got you covered with all the details, like identifying your site, securing speakers, inviting dignitaries, developing an agenda, creating a media alert and attracting media attention.
Targeted media outreach
We know media. You benefit from our existing relationships and continual outreach with media members. We target outlets in local, national and trade media and individual media members who influence your industry and customers. We then develop a media pitch that gets results.
Press release distribution
You need to reach the right media member with your message. We will set up, manage and maintain media lists specific to your goals. With mad skills in Cision, a robust PR distribution system, and PR Web, an online news release service, we create media lists targeted to your specific industry, markets and geography. We also add photos and videos to create a more interactive multimedia experience for journalists.
Press kits
A press kit offers quick, valuable information about your company and resources. We draft the press kit content that journalists want. You can add it to the media section of your website and use it as a hand out on a flash drive, along with a timely news release, photos and other materials at an upcoming trade show or media event.
Media training
Our media training will build your confidence when dealing with reporters, giving you the results you want. We cover topics such as key message delivery, tough question preparation and media do's and don'ts. We also can prep you before an important interview and participate during the interview to facilitate discussion.
Media metrics
Manage your public relations outreach by measuring the results. We create an ongoing spreadsheet of media coverage showing publication coverage, article name and reader circulation to measure the impact of your communications efforts. We'll analyze the data and make changes as necessary to maximize your message's impact.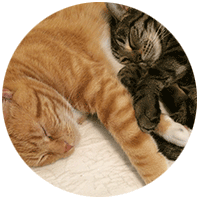 Squiggles and Millie Brewster
Shredding Department
Orange tabby Squiggles is big man on campus: Neighbors love him and chipmunks fear him. His sidekick, Millie holds the regional record for marathon napping. She uses her generous size to anchor furniture and work near Janice Brewster.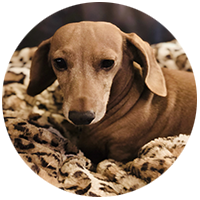 Penny Hill
Stay-at-home Mom
Meet Penny, Natalie Hill's canine colleague and stay-at-home mom to three human children (not by choice). Penny, the most rested mammal in her household, enjoys short walks to the mailbox and howling to the national anthem. Guilty pleasures include indulging in toddler food scraps and binge-watching Animal Planet.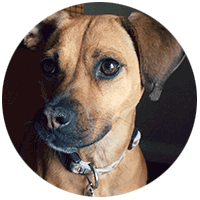 Biscuit Puckett
Agility Specialist
Biscuit, working alongside Julie Puckett, provides day-to-day strategy and communicates through constant movement. She trains other team members in her highly effective "one-step sleeping guide." Her most impressive skill is her commitment to food.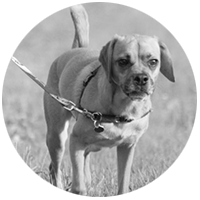 Dewey Barclay
Neighborhood Watch
Dewey, an aging puggle, is Julianne Barclay's vigilant watchdog. Besides making sure no one interrupts her conference calls, his greatest skill is giving high fives when offered cheese.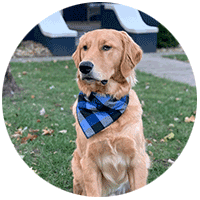 Rhaegar Amato
Social Director
Rhaegar, who works alongside Adrianna Amato, oversees all social activities (a.k.a. playtime). He takes "work hard, play hard" seriously and never misses a chance to meet someone new. His guilty pleasures include destroying toys, chewing on sticks and stealing socks.
Fräulein Zella Zilberfarb
German Interpreter
Zella is new to the team. As a German shorthaired pointer, she is fluent in German and English. When she is not searching for business in Germany she is following Greg Zilberfarb closely around the office while providing 24/7 security.
HERE'S WHAT OUR CLIENTS SAY ABOUT US!