If you're a small business owner, there can be a lot to love about online review sites when customers have great things to say about your business. Likewise, these sites can leave a lot to be desired when customers negatively rate your products and services.
But love 'em or hate 'em, online review sites like Yelp are becoming too popular to ignore. Here are a few tips to earning a positive ranking when it comes to maintaining and building your reputation online.
Claim your profile. Online search engines act as a de facto extension of your website for consumers who use them regularly, as they can house all of the same vital information related to your business. Take advantage of the free exposure and fill out all of the business information fields, including your company's address, hours of operation, phone number, website address, pictures and more.
Respond to reviews. That includes the not-so-positive ones. Perhaps offer the customer a discount and ask them to give you another shot. You may even earn a new loyal customer out of a dissatisfied reviewer. Be sincere to take the time to leave customized feedback for every review you reply to – both positive and negative­. Bottom line, responding can help boost the odds that you'll get a high ranking in the site's internal search results.
Ask for reviews, too. There's no shame doing this, as long as you're not pushy about it. Ask customers to share their thoughts on your company's online review site profile. Of course, requesting reviews is only a good idea if you're confident that the feedback will be positive. The more reviews your company has, the more credible it looks in the eye of a new potential customer who is weighing it against its competition.
In a world where the Internet has turned perception into reality, your online reputation on review sites is critical to capturing additional customers and dollars. Want more ideas on maintaining a positive online image? Give us a call at 877-411-3243.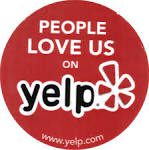 Image credit: chart4chart.org