One of the most effective ways to get your message to the media is creating and distributing a press release. Right now, 81 percent of senior marketers believe earned media has more of a positive impact than paid media. With the help of Cision, TSN Communications has the ability to find the most appropriate media members for any outreach project based on type of publication, location and subject area. Having access to detailed information on media members not only helps us reach the right contacts, it helps ensure our clients are gaining earned media opportunities and not solely press release pick-ups.
According to Cision and PR Newswire, a press release distribution system can help a business: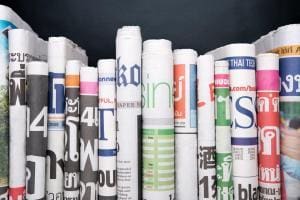 Reach new customers.
Manage brand reputation.
Drive search engine optimization (SEO) traffic and engagement.
Provide return on investment metrics including public views, media views, clicks and tweets.
Once a press release has been sent, it's important to understand and document results. According to a recent study from Hubspot and Trendkite, a big problem facing PR professionals is knowing what metrics to use — 56 percent of respondents said that their biggest challenge was tracking the right metrics. By using Cision to monitor, track and analyze coverage, we gather metrics and reports that matter most.
Whether you are getting help with press release distribution or doing it yourself, here are three things you can do to get the most out of sending a press release:
Create a media list. Determine who the best contacts are at each relevant publication and collect their contact information.
Determine the best send time. Avoid sending a press release on the hour or on Mondays and Fridays.
Follow up with media outreach. Not everyone you reach out to will write about your press release and some may not even open your email. But, another way to get a journalist's attention is to call or email them with additional information tied to your press release.
The goal of a press release is to get your business or organization the right attention. And, to do that, you need an effective distribution plan.