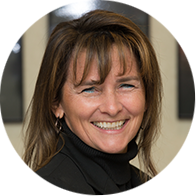 Julie collaborates with clients to initiate public relations, marketing and communications strategies to strengthen their brand recognition and sales. She works closely with TSN Communications team members to develop and implement effective, targeted and results-oriented strategy — on time and on budget.
Previously Julie served as advertising sales director for Home Buyer Publications, where she launched lucrative marketing programs and managed a sales team for multiple consumer and trade publications. With a passion for education, she has served as a mentor to many and owned a tutoring business. Her previous experience also includes director of communications and member services for the Natural Gas Vehicle Coalition.
Julie has a bachelor's of science degree from James Madison University in Virginia. She is an enthusiastic mother and identical twin, and is always seeking a new book to read, yoga class to take and wine to drink.