Get More Sales* from Your Marketing
*Sales. Leads. Members.
You Need a Partner in an Agency
We help you look good at your next staff meeting.
3 Steps to Getting More Sales* in the Next 90 Days
*Sales. Leads. Members.
Tired of Wasting Time and Money?
Clients get top talent while saving money due to TSN Communications' unique service structure.
Professional Team
We work with people who share our values of respect, enthusiasm, excellence, integrity, collaboration, responsiveness and kindness.
Experienced Team
All of our team members have at least a decade (sometimes two or three!) of robust experience in their area of expertise.
Attention to Details
We serve as our clients' advisors, making collaborative recommendations about all forms of communications.
Creative Thinkers
Outside of work life, we are made up of authors, Ph.D.s, yogis, volleyball players, runners, bibliophiles, NASCAR fans, health nuts and so much more.
Affordable
We use a project-based structure that gives clients flexible, budget-conscious terms. No retainers!
Customer Support
We are a dynamic group and see ourselves as an extension of our client's team. We routinely represent clients at events!
Ways We Help!
Here are a few ways we can help you succeed.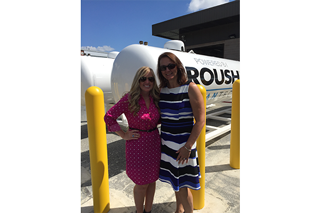 Brand Strategy
Tell everyone in your organization and the media exactly who you are. TSN works to ensure brand messages are consistent throughout all marketing components. A cohesive brand strategy strengthens your organization's identity within your industry and can help set you apart from the competition. We'll work with you to create brand standards for your marketing materials and key messaging. Let us build your new brand.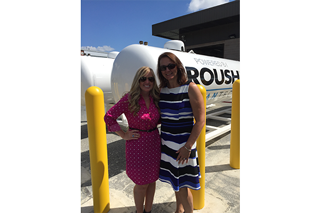 Media Outreach
 We build relationships with media contacts across the country. TSN can create a public relations strategy for your organization that provides measurable results. We use Cision to create dynamic media lists and detailed reporting for your press releases. Whether it's article placements, story pitches, interviews or press release distributions, we can handle all facets of media outreach so you get noticed.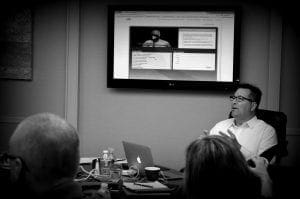 Digital Marketing
You're ready to be discovered. TSN can create an effective online presence through digital communications. This includes social media and blog strategy and content development, and website development and counsel. Managing how you're seen online gives your organization more control over your message and your audience than traditional media alone. Put a voice to your brand and maintain brand loyalty.
The Cost of Choosing the Wrong Partner
You have a great product or service and now you need to sell "it", whatever "it" is!
Marketing is hard and it takes years to develop the process to help you sell "it." At TSN we explain to our partners what we are doing, how we are doing it and show you the results. Most agenices don't show you results and keep moving forward with plans that simply don't work.
At TSN, we are all about the process to help you sell more "it!"
In the News
We love seeing our partners in the news! Contact us to get your company listed!
We Helped These Partners
We can help you too.
This is Nice
Here's what some of our partners say about us.
TSN Communications treats every client as an extension of their own company. They have been a huge asset to my business. They have developed press releases that catch the attention of target media, securing placement and ultimately driving sales. 
TSN is unique in that they perform at a high level across a broad variety of tasks, always operating as a cost-effective partner. They have taken the time to know our business, serving as a great advocate to our customers, and offering insights on how we can better serve the marketplace. That is the true meaning of partnership.
TSN is a valuable asset to our company. Their knowledge of our business, the marketplace and public relations allow them to provide excellent insight and direction for our marketing plans. TSN's team is not only great to work with, but they go above and beyond for their customers.
Your Partners
We're people, just like you!
Our Blog
Here are some ideas to get your business growing.
Natalie Hill became TSN Communication's new chief executive officer in June 2022. It's a role that builds on her 13-year career working in communications and eight years at TSN Communications, working across all client accounts and within a variety of industries. As a...
read more
About Us
We've always been a virtual agency–and we love it!
TSN Communications was founded in 1997 as a one-person shop. Since then, the company has grown into a team of 16 top-notch professionals. TSN is a virtual agency — no brick and mortar, no expensive offices, no marble conference tables. We are a unique group of communications experts who seek a better work/life balance by working virtually and providing excellent results.
We do not charge a retainer fee! In our experience, monthly retainer fees make clients and agencies do dumb things towards the end of a month where they haven't spent close to the retainer! It also allows clients to stop and start projects as budgets increase or decrease.
All of us worked for agencies, put in our time and discovered that we could be more productive working from our home offices, taking the kids to school and being available for the client as needed.
TSN mission statement is to develop and execute strategic communications plans that meet our clients' needs and budget, while exceeding expectations and showing each client that we care. Because we do!
TSN Communications is a team of experts committed to and respectful of each other and our clients. We get to know our customers — both professionally and personally — so that we can better understand how each project will be completed successfully. Working remotely across the United States, we foster an entrepreneurial spirit and encourage constant communications.
TSN Communications is an interactive, nimble marketing and communications firm that delivers results. We have clients in a wide variety of industries.
We don't claim to know your business—that's what you know—we have a process to get your company attention.